Tax Season is upon us and there are a few hints I can share – you can confirm with your personal CPA or tax preparer – for owners who have sold their home.
If your family resided in the home for two of the last five years, single homeowner can earn up to $250,000 tax free. For couples filing jointly, that number grows to $500,000.
If your sale proceeds exceed your allotment, you will have to pay capital gains on the excess.
Homes owned less than one year, the regular tax rate applies.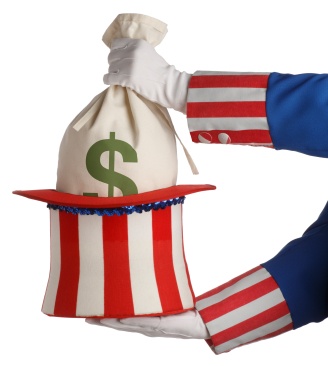 Determining your gain: First subtract selling expenses, such as commission and other closing expenses from the sale price. Then you need to calculate your "basis". This is what you paid for your home, plus some of the closing expenses from the purchase, such as title insurance and recording fees, but not loan points or lender fees, and the cost of any permanent improvement, like a swimming pool, garage, or new addition. See IRS publication 523 for complete details.
This is an important year for Walla Walla in leadership roles, with new people filling several key positions. First is the Superintendent of the Walla Walla School District, the top three candidates are interviewing this week. Next is the new Port Executive Director, with Jim Kuntz retiring and the selection process has already started with a decision being made shortly by the commissioners. Another man in our community that will be retiring is Steve Van Ausdle as President of Walla Walla Community College (top community college in the nation). He will be missed at the school, but I know he will stay active in the community. We need men like Steve to stay involved in all parts of the Walla Walla Valley and I hope he does. The next key position is the retirement of Mike Hewitt from our State Senate – I know there will be new blood coming out from the Tri-Cities but we need someone from our City to be our representative from the 16th District so we need to find the right man or woman to take us through the next few years.
Spring is here and I know we are looking forward to longer days starting March 13th for Daylight Savings as well as warmer weather. Little League will be starting practice with games not far behind. Enjoy and be involved in helping in the selection of these key leadership roles. State your opinions and if I can help give me a call or an email.
Regards
Dennis M Ledford, Owner/Broker
Coldwell Banker First Realtors
dledford@cbfr.biz
http://www.coldwellbankerfirstrealtors.com